About us |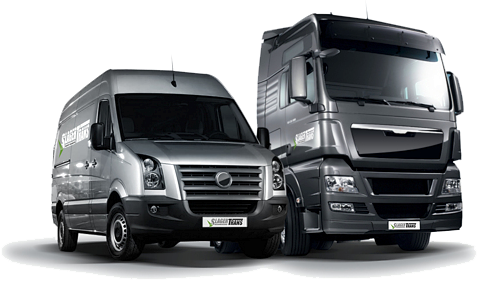 SC COMERT SLAGER SRL offers national and international road transport since 1992. Our faith is that simplicity and creativity represents the beginning of a succesful business, made us to become a balanced team.
Being continuosly connected to the changes of the transforming economy, we succeed in creating and expanding our services to such a level which is contiuously appreciated by our worthy clients. Due to our continuous evolution with the new innovations and investment in the new technology, our partners are able to enjoy the best transport services around Europe.
By extending our steady services for more than two decades, we are specialized in garment transports, temperature controlled transport and general palletized goods.
Our services cover all Europe such as

Hungary

Austria

Germany

Belgium

Netherlands

Great Britain
The environmental protection is important for us so we use modern vehicles with green technology.
---
Services |
The transport units are equipped with the most recent ecological technology, being in EURO 5 and EURO 6 categories. Our vehicles are fitted with GPS system which are used for providing real time and local datas. By using this well-equipped fleet, we are able to find the right solution for our clients.
Our fleet is composed by the followings:
16 trailers are available for garment transport, in addition a truck and 2 vans are equipped with bars. The trailers are mega-sized which means that the interior height is between 2.85-2.95 m and 90 textil bars are placed in each of them. The 12 tones truck is dotated with 50 bars which is also mega-sized and the remaining 2 vans have been equipped with 20-22 bars.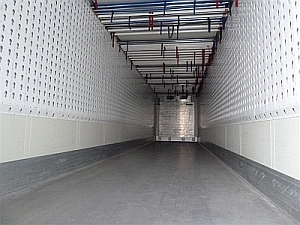 If the goods need to be transported at a specific temperature, SlagerTrans offers temperature-controlled transport services. 12 mega trailers are temperature-controlled from -25℃ to +30℃ with heating and cooling system. Beside the mentioned system the trailers are equipped with thermo diagram printers indicating the temperature over transportation time period.
Each of the frigo vehicles has ATP (FRC) Certificate, complying with all of the requirements of transporting perishable goods.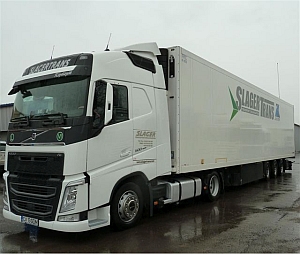 We can provide tarpaulin transportation having 3 mega-sized trailers meaning a useful internal height between 2,80-3,05 m (it can be adjusted by internal pillars of 5 to 5 cm). The trailers are COD XL type, which refers to rigidity of tarpaulin and resistance of pressure. As equipment there are placed 20 fixing belts with protecting corners, 2 fixing bars, custom cable and anti-slip carpets. By using this equipment, we offer transport service for general and palletised goods.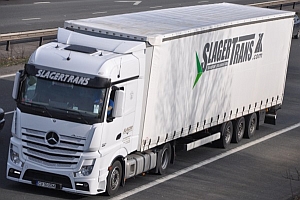 In our fleet there are 2 box vans and a truck at 12 tones. These vehicles are available to transport general goods in the shortest time at an excelent price. The vans have different sizes:
Sprinter - 4,15 m lenght, 2,13 m width, 2,26 height
Sprinter - 4,10 m lenght, 2,17 m width, 2,30 m height
Truck - 7,05 m lenght, 2,45 width, 2,60 m height.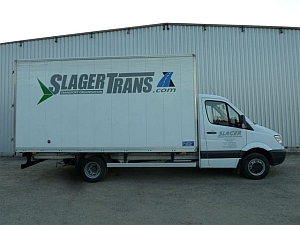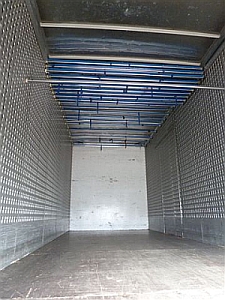 SlagerTrans has the possibility to offer warehousing, the total surface is 1100 m2. The wall and roof of the building is double metal sandwich panel, the available height is 6 meters. We are able to deposit garments on hangers, raw materials for garments and palletised goods. The warehouse is not equipped with heating system, but it can be realized as per client's requirement. The storage area is monitored by security system. There are fire service equipments such as smoke alarm, fire hydrant and fire extinguishers.